Feel the Smoothness in Action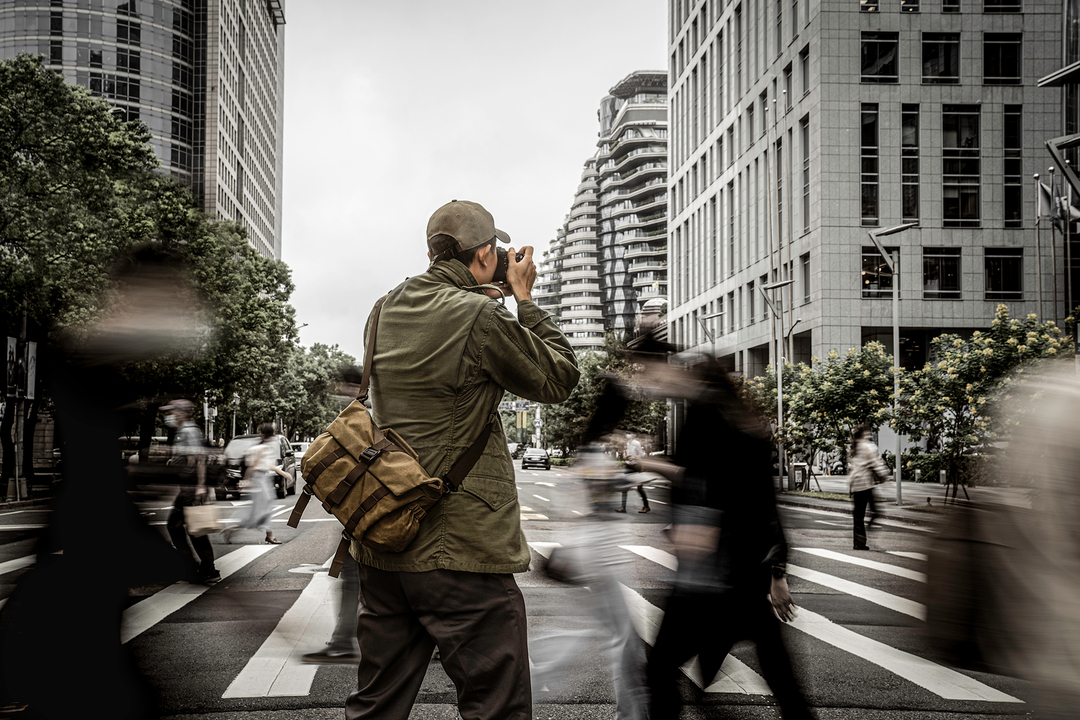 A bag designed according to user instincts
Released in 2020, the Pilot bags were already a near to perfect design. Praised by many major review websites/YouTubers, the Pilot 10L was also chosen by Chris Niccolls, editor/host of DPReview TV, the Pilot Travel Camera Bag 10L has become the Gear of the Year 2021 on DPReview.

"Maybe the best compliment that I can give this bag is that, while I'm using it, I never really think about it at all" - Chris


During these 2 years, Chief Designer Albert Yuan wanted to perfect the Pilot design even more...
"Style & functionality"
In the upgraded version of the Pilot Series, we added the Fidlock and Quick-Adjust Shoulder Strap as standard features so that users could have a smoother experience when using the Pilot bags.

No matter if you are shooting photos, riding, commuting, or traveling, you can adjust your shoulder strap and access your Pilot bag in a blink of an eye.
A simple yet multi-purpose bag
"Modular add-on pockets for different occasions"
When designing the PILOT, chief designer Albert Y. combined WWII military gear details with modern lightweight technology and the MOLLE concept, creating a bag that can adapt to outdoor photography, travel, and adventure use. Add-on Pocket Modules can be attached to the front of the bag and also used individually as sling pouches. For example, use the Add-on Zipper Pouch Sling Pouch to carry important belongings for a stroll nearby your hotel when traveling.
A true lightweight bag
"Deducted weight & weight distributing designs"
Having to carry a bulky bag for a full day of shooting, photographers often suffer from back and shoulder pains. To alleviate the soaring pains, the lightweight PILOT is designed with a soft and comfy Latex foam shoulder pad and uses swivel snap hooks on both ends of the shoulder straps, making sure the PILOT stays upright and distributes weight evenly when being carried.

Being able to be carried with ease and shot all day, a lightweight bag is an absolute necessity for a photographer.
"How does the PILOT achieve its featherweight?"
Built from lightweight CORDURA ®, the fabric is at least 60% thinner than traditional canvas, 50% lighter, 10 times more durable, and also tear-resistant.

By reducing the use of leather and switching metal accessories to "Duraflex Accessories" (also used by Columbia / Patagonia / Mystery Ranch / Lululemon), the Pilot's net weight is kept under 900g, leaving more room to carry more gear.
WOTANCRAFT Waxed CORDURA ® Fabric
Water Repellent, Durability & Lightweight
Wotancraft used to use traditional waxed canvas for its vintage looks and durability. However, the downside to traditional waxed canvas is relatively bulky and becomes a burden to photographers when in use.

We developed the iconic Wotancraft Waxed CORDURA ® Canvas and discovered that once CORDURA ® is wax coated, the synthetic Nylon sheen will be gone, creating a soft, fuzzy cotton fabric look.

With use, WOTANCRAFT waxed CORDURA ® bags will develop light shaded scuff marks, similar to the "fading" effect you find on raw denim pants.
Click here to learn more about CORDURA ®
If you want to learn more about the Pilot, you can click on "Features & Specs" for more details and information.
Features

The Smoothest And Most Convenient Camera Bag
In late 2022, adding to the already easy-to-use Pilot Travel Camera Bags, all Pilots will be equipped with a FIDLOCK and Quick Adjustable Shoulder Strap as a default, greatly increasing the smoothness when in action.

Modular Organizers For Your Pilot
Organize your Pilot by using Wotancraft's Interior Velcro Modules and Add-on Modules. The Add-on Modules not only can add additional space when needed but can also be used individually when detached.

※ Click here to check out Modular Organizers for your Pilot

Zipperless Flap Design
The curved, tapered flap wraps around the left and right edges, so the sides are gap-free when the flap is closed. This not only prevents rain, dust, and debris from entering the main compartment but also allows quick access when reaching for your gear.

The Military Grade Cordura® Fabric Delivers Style, Functionality, And A Lightweight Built
When comparing the Wotancraft Cordura® Fabric with ordinary waxed canvas, the thickness is reduced by 60% and the weight is reduced by 50%. "Duraflex Hardware", also used by major brands (such as Patagonia and Mystery Ranch), is installed on the Pilot 10L to keep the weight within 1kg when empty, reserving weight for your camera and gear.

In addition to the tough and durable properties of Wotancraft Cordura® Fabric, a layer of TEFLON and PU coating is added, making your Pilot water-repellent.

Light scuff marks will develop on the fabric over time and usage, leaving a "retro vintage vibe" - imprints of the adventures that you and your Pilot have gone through.

※ Click here to learn more about the Wotancraft Cordura® Fabric
Dimensions
Exterior (W x H x D)
20 x 18.5 x 11.5 cm / 7.8 x 7.2 x 4.5 inch
Main Compartment (W x H x D)
19.5 x 18 x 11 cm / 7.6 x 7 x 4.3 inch
Front Zipper Pocket (W x H)
19 x 17 cm / 7.4 x 6.6 inch
Back Zipper Pocket (W x H)
19 x 16 cm / 7.4 x 6.2 inch
Adjustable Shoulder Strap
74 ~ 141 cm / 29 ~ 55.5 inch
Weight (including shoulder strap)
± 400 g / 0.8 Ibs
Size Comparison

PILOT 20L
PILOT 10L
PILOT 7L
PILOT 3.5L
PILOT 2L
Camera/ Lenses
2 Body
+
5 Lenses
1 Body
+
3 Lenses
1 Body
+
2 Lenses
1 Body
+
1 Lenses
Compact
Camera
Dimensions(W x D x H)
30 x 17 x 48 cm / 11 x 6.6 x 18.8 inch
40 x 16 x 28 cm / 15.7 x 6.2 x 11 inch
35 x 15 x 24 cm / 13.7 x 5.9 x 9.4 inch
20 x 11.5 x 18.5 cm / 7.8 x 4.5 x 7.2 inch
14 x 8.5 x 15 cm / 5.5 x 3.3 x 5.9 inch
Weight
1.8kg / 3.9 Ibs
0.9kg / 1.9 Ibs
0.7kg / 1.5 Ibs
0.4kg / 0.88 Ibs
0.3kg / 0.66 Ibs
Add-on Module Compatible
O
O
O
O
O
Interior Modules
M Size x3
M Size x2
S Size x1
+
M Size x1
S Size x1
S Size x1
Side Water Bottle Pocket
O
O
O
X
X
Hidden Pocket
O
O
O
X
X
Luggage Strap
O
O
O
X
X
Materials
Nylon 6,6 yarn Cordura ® 500D tear-proof waxed canvas(CLICK HERE to see more)

Ultra-strength bonded Nylon 6,6 thread

Medical grade durable micro-fiber lining, less likely to fuzz after Velcro attachments

Cotton fabric liner

Duraflex Swivel Snap Hook

High-density EVA foam padding (bag and dividers)

Neoprene Scuba Fabric (shoulder padding)

YKK water resist zipper
Package include
main bag x1

detachable shoulder strap x1

detachable shoulder pad x1

velcro divider S size(with lid) x1

dustproof bag x1
※ Click here to check out optional Add-on Pouches