PATH OF WAR:
a manifesto of arming / crusade against foreign enemy.
"PATH OF WAR" calligraphy strap is the first "Chinese Calligraphy strap" ever to be made, bringing WOTANCRAFT's vintage and military-themed roots back to the Three Kingdoms in ancient China, around year 200AD.

When talking about the Three Kingdoms, "ZhuGe Liang" is the most legendary figure. Military strategist, fierce gereral, imperial chancellor... non of these names sum up his life better than his own words: "devoted till the day I die", which appeared in his "PATH OF WAR" royal crusade manifesto.

Almost a century after ZhuGe Liang's royal crusade, another legendary Chinese general Yue Fei was so inspired by ZhuGe Liang, that he transcribed the "PATH OF WAR" in cursive calligraphy, which became the most well-known transcription of "PATH OF WAR" to date.

WOTANCRAFT brought the artistic cursive strokes of "PATH OF WAR" to life, adding our hand-dyed fading effect to cowhide leather, to recreate a "stone rubbing" look that are often seen in Chinese calligraphy transcription.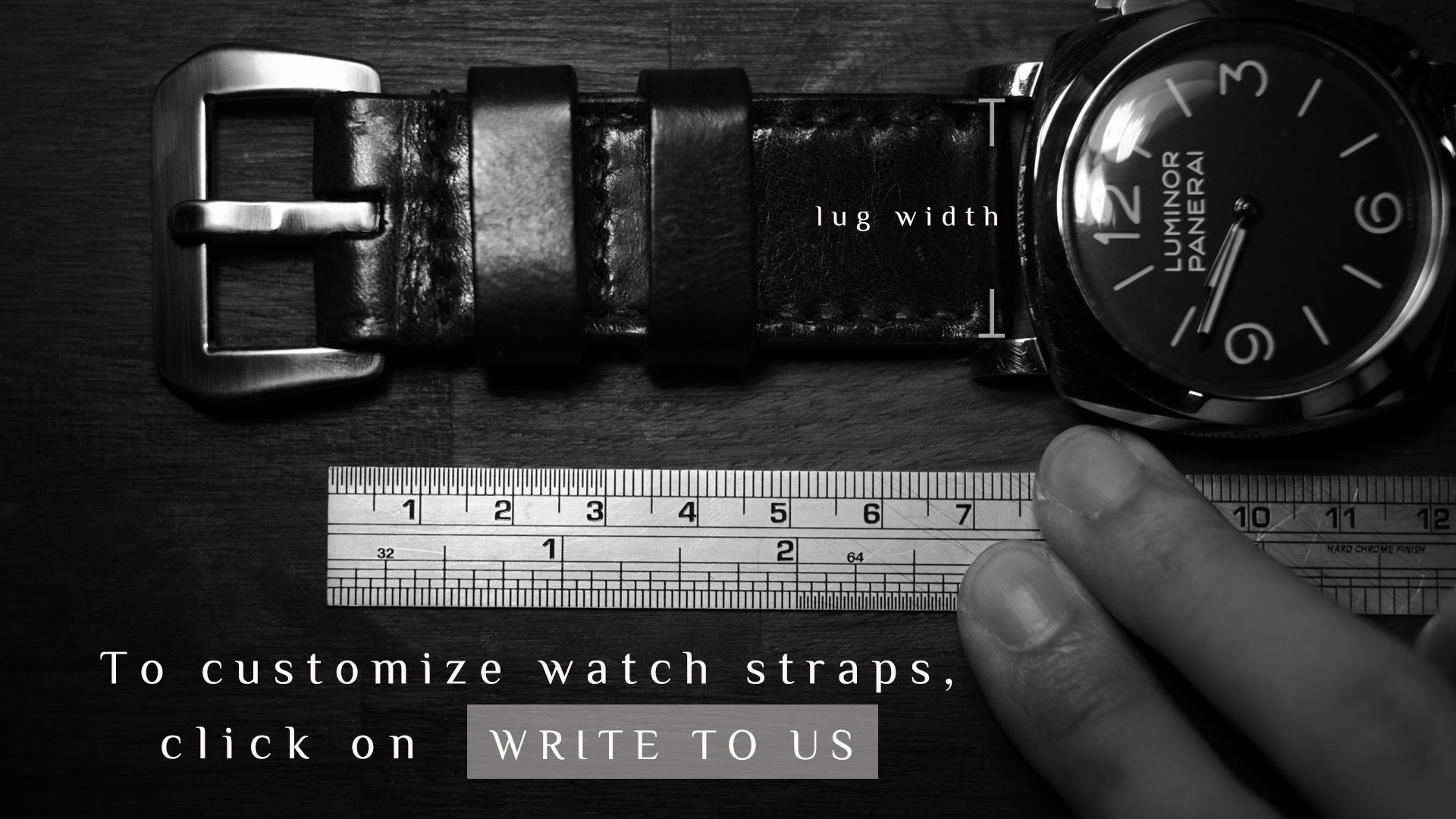 If you can't find the suitable sizes for your strap, please click "WRITE TO US" and let us know your watch model and needs.
Package includes:
WOTANCRAFT leather watch strap, sealed x1
black soft fiber strap holder x1
If you have any questions regarding the ordering process at WOTANCRAFT, click here for more details.