Ever since our ingenious convertible concept of the Spacejumper by designer Albert Yuan back in 2015, we have always been fascinated by the idea of foldable bags.

So when a member of WOTANCRAFT started commuting to work on a fixed gear bicycle, and wished for a bike messenger bag, Albert told him:

"No.

You ride for over 2 hours everyday on hot summer day, you don't want a large bodied bag that stifles your sweat soaked back. What you need is a small, compact bag that can carry a lot more when required. I will design one for you."

And in less than a week, Albert came up with an original prototype, a WOTANCRAFT design made for riders, a unicorn of sling bags.
Shape
Shifting
"A rectangular shaped sling bag that transforms into the size of a hand clutch... and vice versa."

With this design, we were able to use Rider Series bags per occasion, either as a rider bag, shoulder bag, or even just an iPad or laptop sleeve.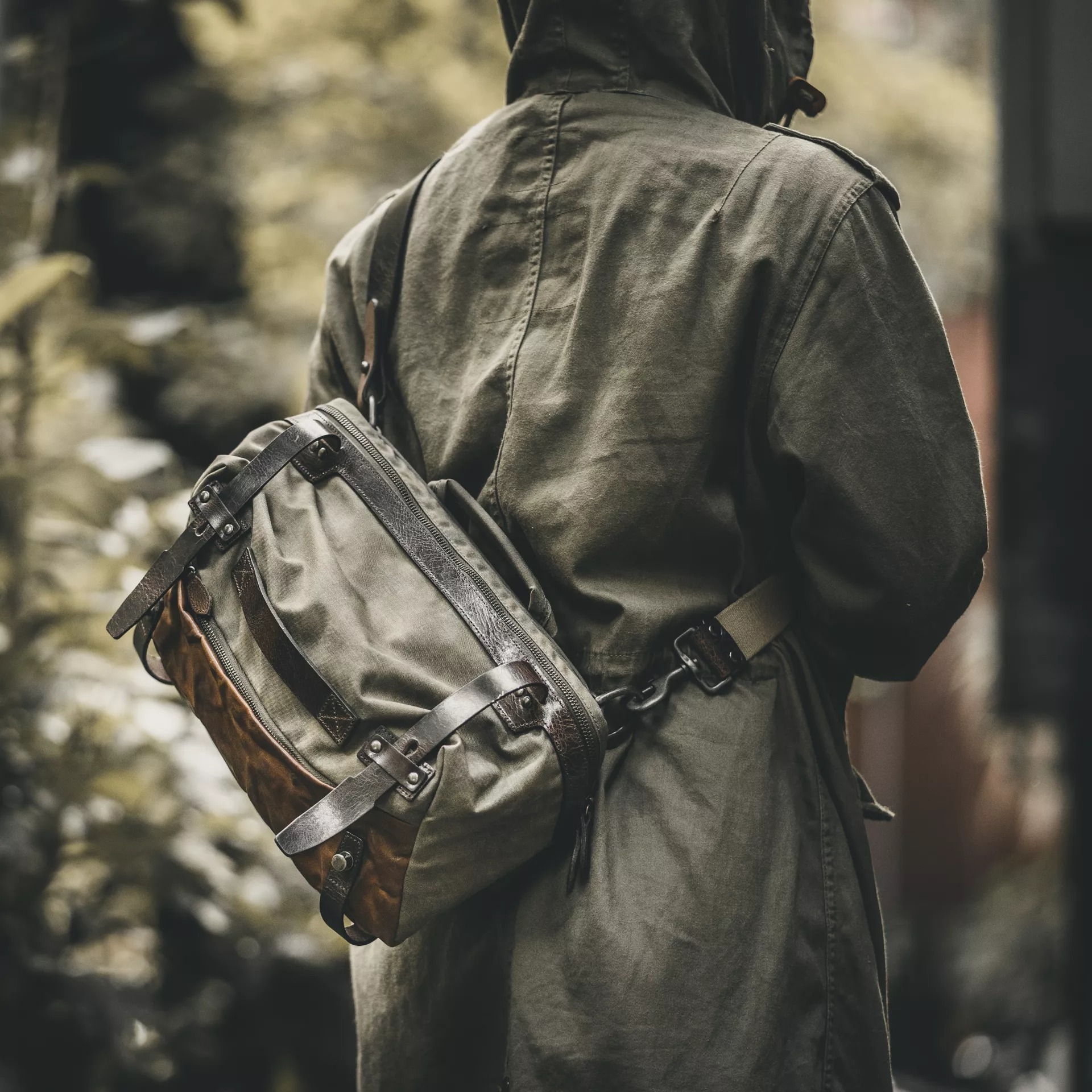 How did WOTANCRAFT make this possible?

Out of personal preference, designer Albert Yuan adapted a "pliable" bag structure that is less common in the world of men bags.
The Rider Series is framed with Cordura © fabric, meaning that the profile side of bags are extremely pliable, capable of extending space in an instant. All it takes is a simple release of the 2 front leather fasteners, to fully release the rectangular interior space.
In winter times, cycling to work can cause you to take your windbreaker jacket on and off, depending on how warmed up / cooled down you are from pedaling.

With the extendable bag space, you can stuff your jacket / garments / shoes inside, facilitating item storage and access en route.
The dimensions of the Easy / Night / Lightning Rider makes a perfect camera bag, with help from the right accessory.

With the shock resistant QUICK DRAW CAMERA INSERT (optional accessory), the Rider Series can carry up to 2 full-frame mirrorless camera body, plus 3 lenses. Without a top flap, it makes it quick and easy to access your camera and gear from the Rider Series.
The interior pockets are designed to be inconspicuous.

3 pockets are aligned in the same height, with hidden zippered pocket for passport and wallet. The Lightning Rider also has a laptop compartment that can fit up to a 13" MacBook Pro.
The image above is the Lightning Rider.
The exterior zippered pocket fits 700ml water bottle, a suitable size for commuter hydration.
3-Point
Stabilizing
When you are sprinting on a bicycle with your torso leaning down, the body of a shoulder bag can easily slide down to your belly, causing instability.

The common solution with an auxiliary strap for 3-point stabilization requires a quick release buckle, but we felt that it is too "modern" for our taste.

Albert Yuan came up with an ingenious solution.
WOTANCRAFT's auxiliary fastener uses thick leather, with small hook buckle attached at the end.

The base end of the fastener will be buckled to the bag, with multiple holes for adjusting length, making sure that the auxiliary strap is not too tight or loose.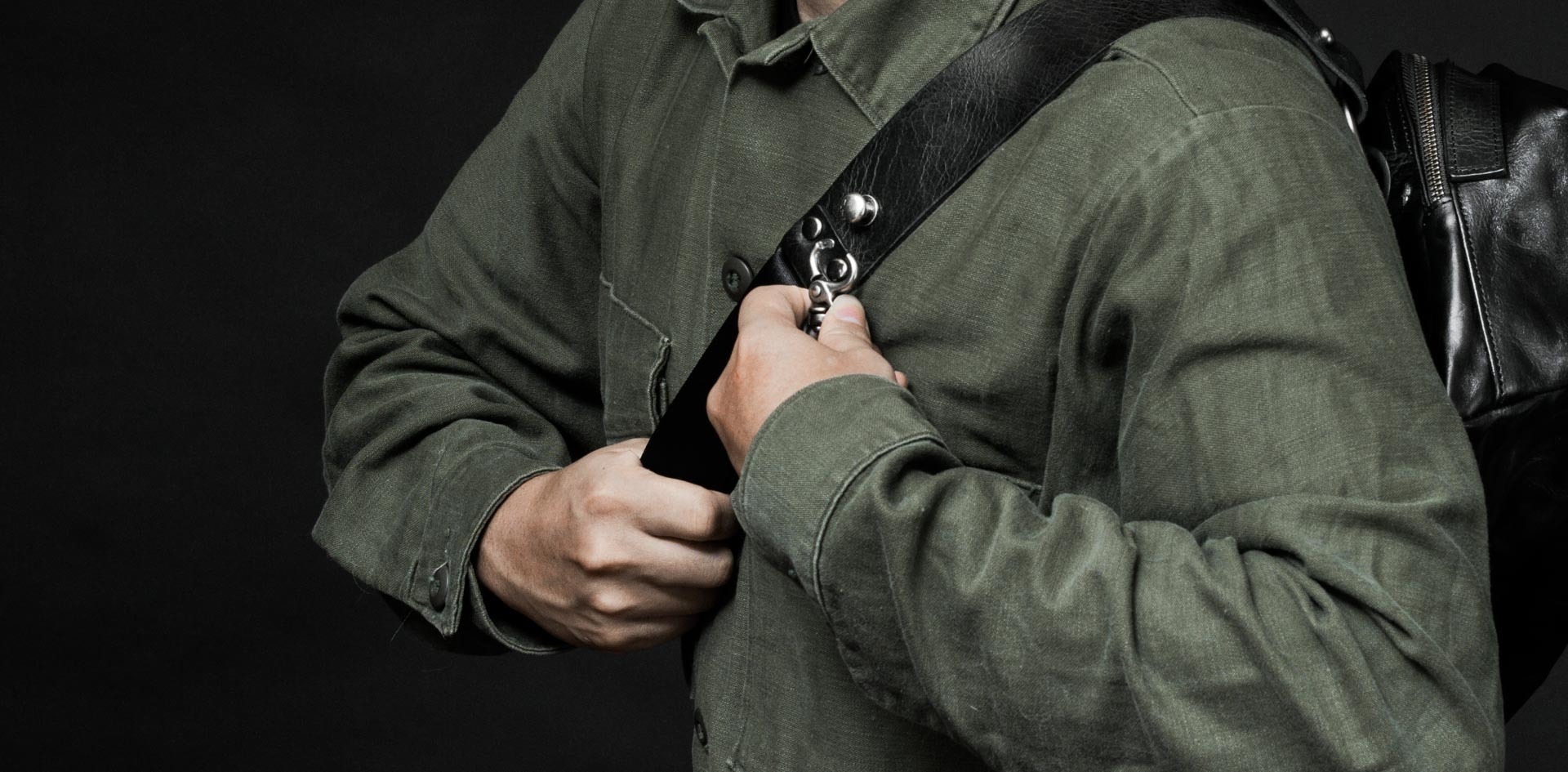 When riding, clip the auxiliary strap to the "stud buckle" on the leather shoulder strap pad.
The auxiliary strap will wrap around the arm, stabilizing the bag to the upper back. This reduces the "bounce" when riding at high speed and the bicycle starts to bump, giving the rider more stability and focus.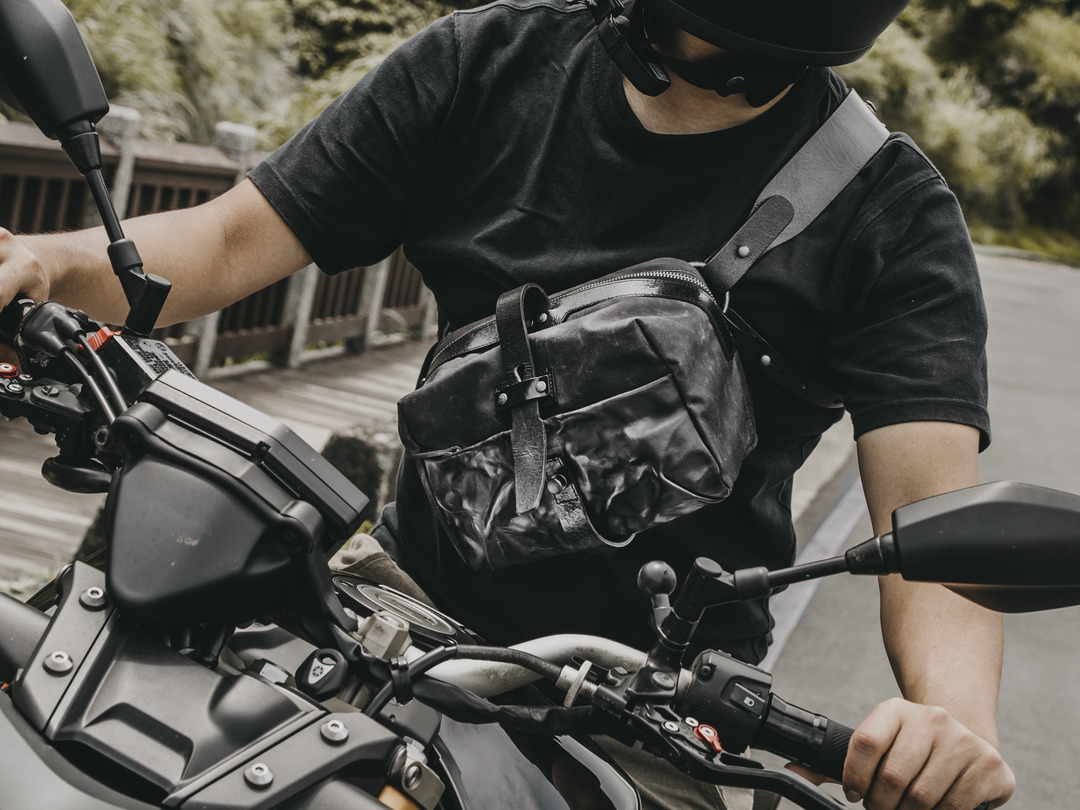 Materials
& Crafting
Imagine a piece of military grade Cordura © fabric, without the synthetic glossiness and look more like cotton fabric, while capable of gradually developing water-washed fading effect.

This idea drove WOTANCRAFT into years of research, and finally in 2014 we came up with the W.A.L waxed canvas, replacing the previous heavy cotton-based wax canvas we used on bags.

W.A.L stands for the 3 key functional features of the fabric: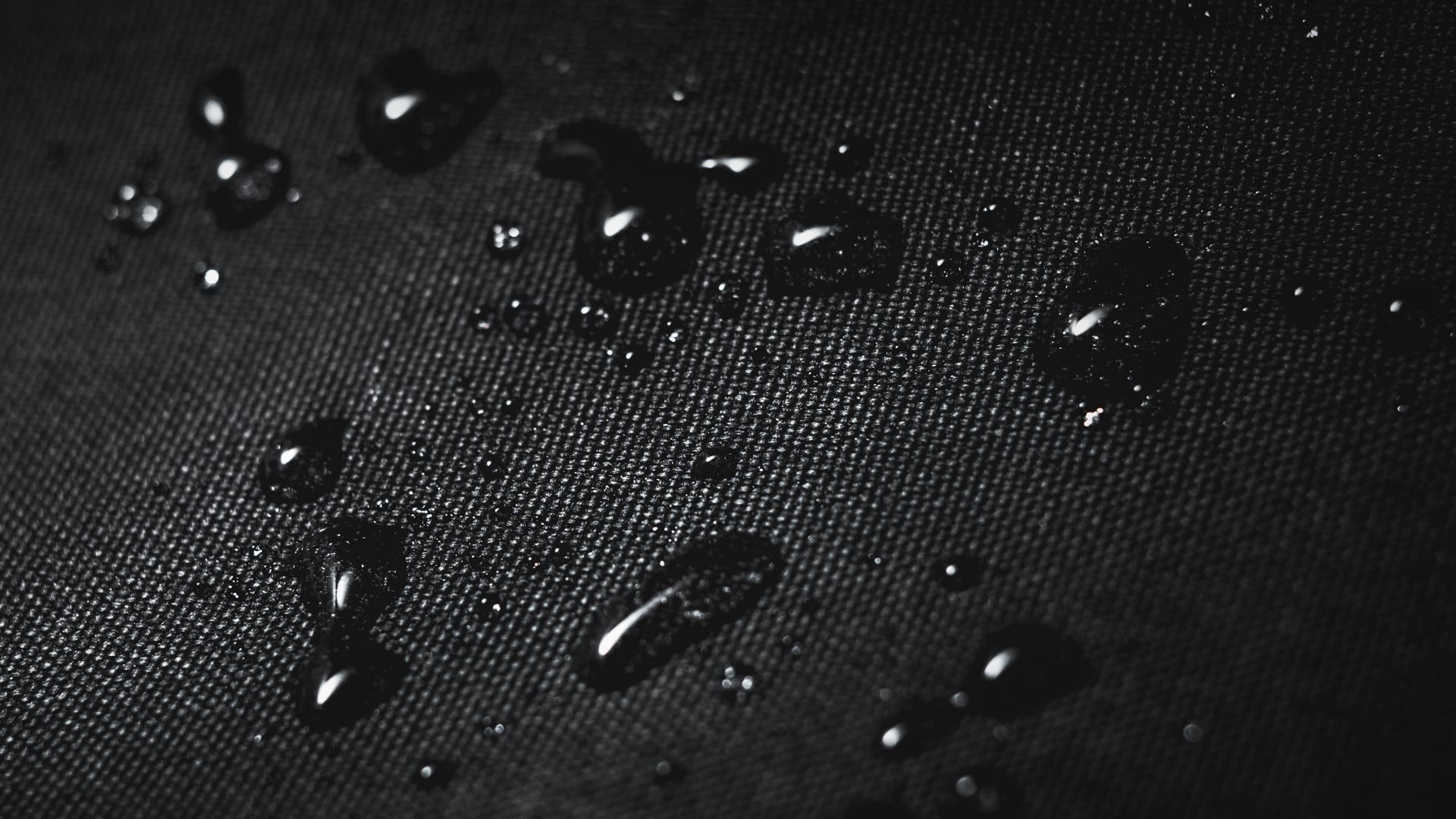 Water-resistant:

The underside of the fabric is laminated with highly cohesive PU (Polyurethane), which stops the water particles even when they seep through the Cordura © fabric surface, so that they evaporate with time.

In addition, the surface of the fabric is treated with wax layer, so that water drops will be temporarily blocked and be shaken / wiped off. The wax layer also narrows the stitching holes on the fabric, minimizing the chances of water entering the other side.
Abrasion-resistant:

Even since its invention in WWII, Cordura © has always been the NO.1 choice of military surplus manufacturers to create "abrasion-resistant" gear, and many of the US military surplus uses features of the Cordura © fabric as the general standard.

The Cordura © 500D that WOTANCRAFT uses can sustain physical abrasion and scuffing from natural environments, as well as scratching from metal objects such as generic keys.

The ultra toughness of the fabric weaving also ensures that the fabric doesn't extend and tear open from the seam stitches due to heavy duty carrying.


Lightweight:

From the first generation WOTANCRAFT bags that use 100% cotton waxed canvas, we have listened and integrated the feedback from photographers worldwide, making "lightweight" a top priority in designing our new bags.

The Cordura © 500D fabric we use is 50% lighter than the previous cotton waxed canvas, while providing way superior toughness and durability.
Unlike most Cordura © based bags, WOTANCRAFT bag owners can enjoy the process of "bag aging".

The surface wax coating will develop scuff and crease marks with every usage, and throughout the years of using W.A.L canvas bags, we found out by surprise that the bag wears into a "cotton fabric bag" look.

The surface of the woven fiber offer uneven chance of wax grinding, the wax substance caught within the weave cavity will have different color depth against the wax that are physically ground.

This gives the W.A.L canvas surface a "denim-like" water washed color pattern with prolonged usage.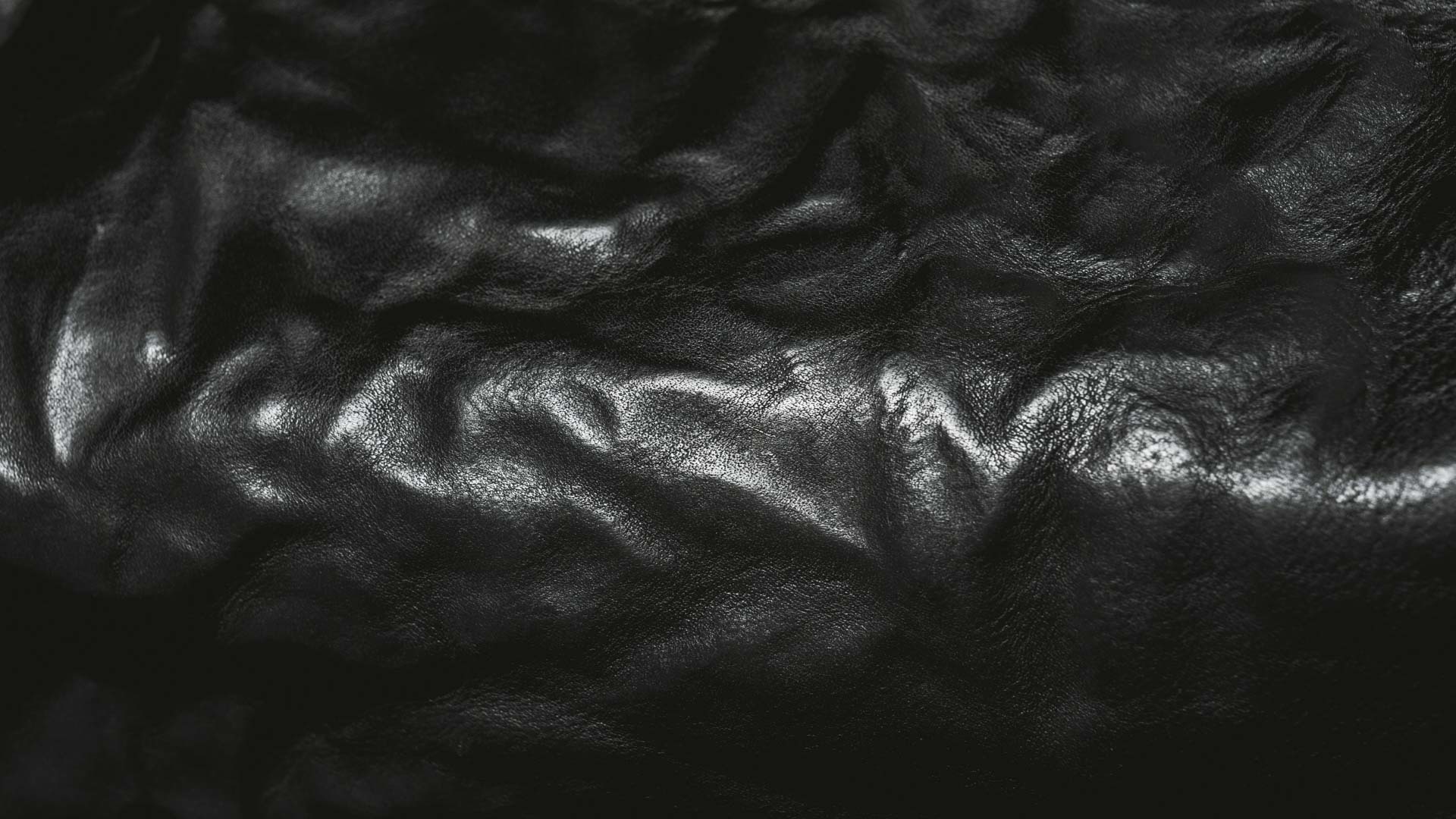 The front plate of Rider Series displays unevenly corrugated surface, like calm waves in the sea. When you run your fingers across it, the rigidity of the waves whisper a simple fact:

"you have never seen a leather bag like this."

Such artistic feature is done with "hand crunching", a time consuming cowhide leather treatment performed by artisans in a small Italian tannery. You will never find 2 pieces of hand crunched leather with the same pattern.
We use the iconic WOTANCRAFT battle-distressed cowhide leather as accent for the Rider Series.

The oil tanning process gives this leather more pliability, as well as providing an unique aesthetic effect:

When you bend the leather, the oil among the leather fibers will be squeezed and shift, causing the surface to manifest a temporary dual-tone color.

Such characteristic is called the "Pull-Up effect", which greatly enhanced the vintage look of the leather.
Pull-up effect color creases, aging potential from vegetable-tanning, and coupled with the skin pores and distresses of thick full-grain leather...

These remarkable features give the leather a "vintage soul", which is like nothing you've seen in common chrome-tanned leather materials.

The beauty of this leather is its potential to "mature", thus creating a very personal piece of history, which is something we came to appreciate in faded raw denim and broken-in leather boots.
WOTANCRAFT knew from our camera bag making history that to build a reliable heavy duty bag, the generic poly or cotton based thread simply wouldn't hold.

We've adapted the "Bonded Nylon" thread, a thread type based off the ultra tough Nylon 6.6 fiber with protective coating, capable of sustaining chemical and elemental corrosion, and commonly used on leather products that needs to sustain use and abuse, such as leather boots or saddles.

Coupled with the tear-resistant Cordura © 500D, we make all our bags into workhorse bags, welcoming the challenge of various usage scenarios.
Designer Albert Yuan created these original sling bag concepts to accommodate specific needs, but its versatility does grow beyond the initial expectation.

You are probably not a bulk bag kind of person. You like to keep your everyday carry light, and ride your bike regularly through city streets.

Take a few more reads to understand the Rider Series. You may come to realize that, regardless of its originality unseen before, the Rider Series is actually an old friend who truly knows what you really need.