(Video by Analog Insights, CLICK HERE to see his review of the RYKER M)
A versatile
daily bag
"Designed to match your everyday outfit."
When we were designing the first generation Ryker back in 2010, we wanted to make a camera bag "without the camera bag look", so people can carry Ryker on daily occasions as well.
Simplicity
works best
"A camera bag... not just for cameras."
Ryker has 2 key camera bag features: "360 degrees padded interior" and "adjustable dividers", it also has additional features that make our lives easier.

The Ryker could be set onto the luggage handle when you need to relax your shoulders during a trip. The inner lid could be zipped up to prevent sand, water, and dust from getting in. Small accessories can be easily organized by using the Wotancraft Interior Modules.

All these daily solutions are embedded in Ryker's down-to-earth, inconspicuous look.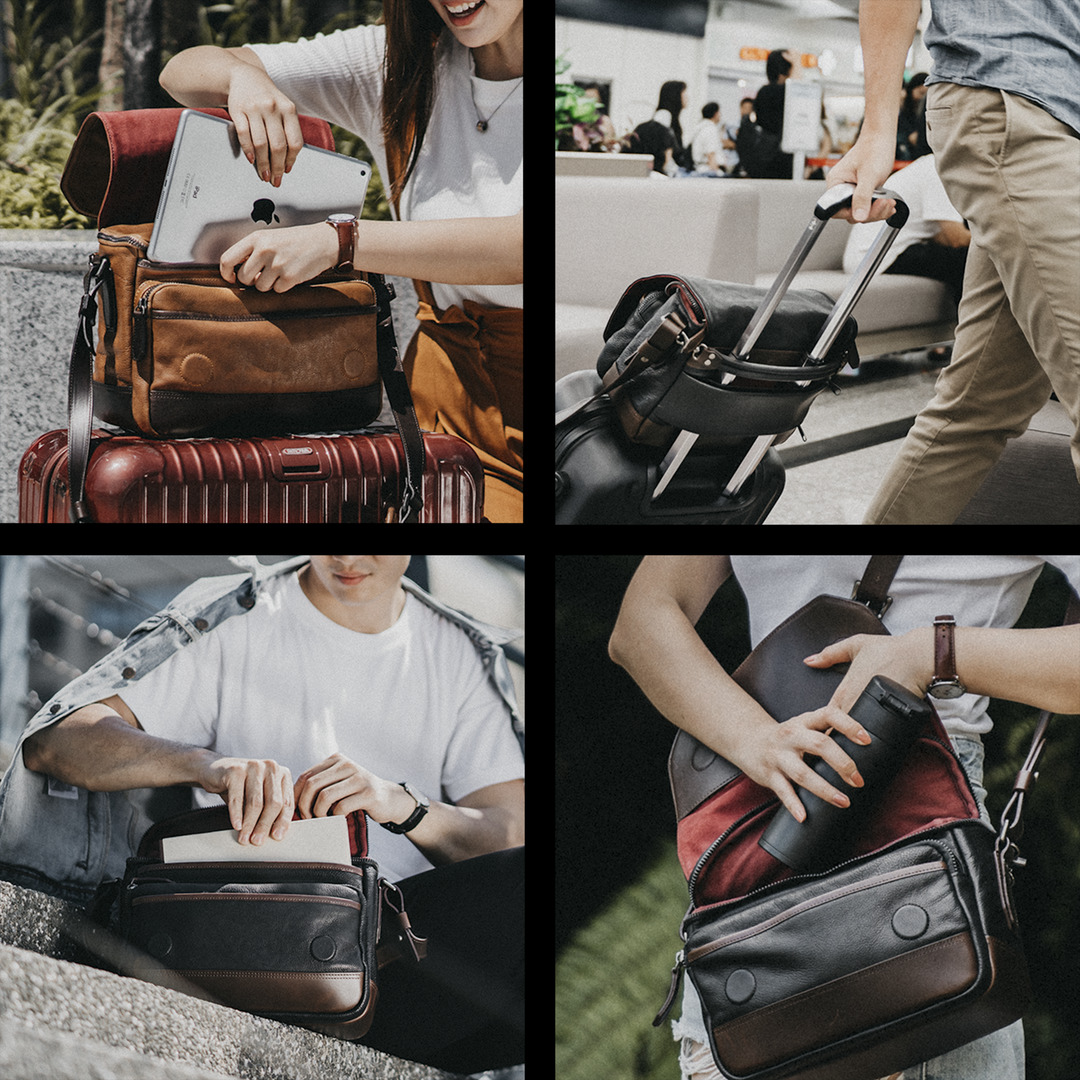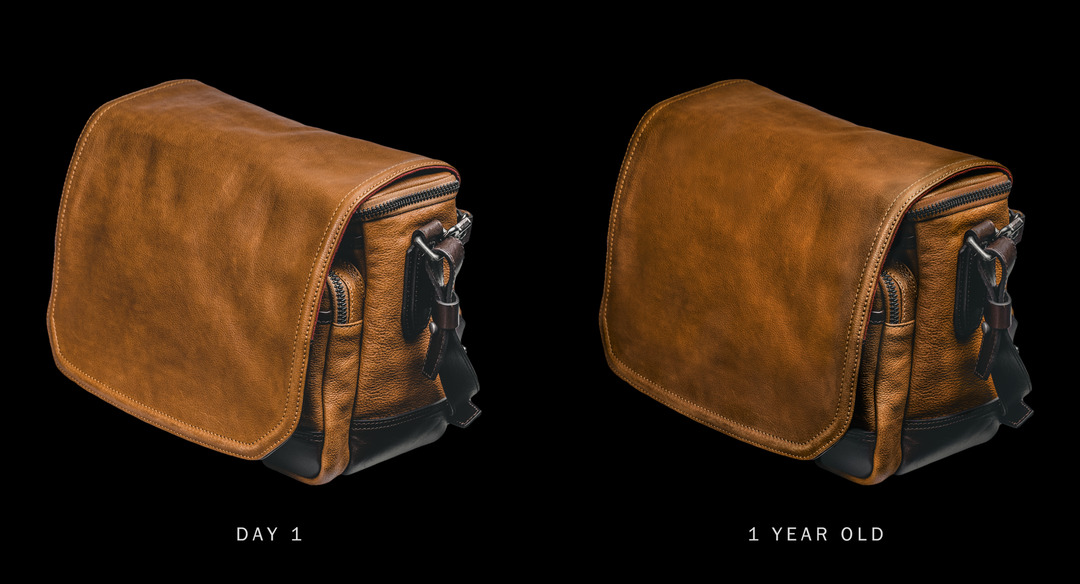 Looks better
with age
"Beautiful aging patina of vegetable-tanned leather."
The Ryker uses pebble-grained leather, soft in texture yet durable. The leather will patina according to their user's habits, making every Ryker unique in their own way.
The art of
craftsmanship
"It takes the effort of making 10 canvas bags to make a Ryker."
Due to the elasticity and soft nature of the pebble-grain leather, every Ryker craftsman requires not only talent, experience, a pair of steady hands, but the most important - patience to achieve the straightest stitch and perfect angle for every corner of the Ryker.
Carryology 2018 Best
Camera Messenger Bag
of the Year
Features
The Ryker uses pebble-grain leather, soft in texture yet durable.

Magnetized + Zipper double lid design

When the top flap is opened, the fabric trim will stand between the interior and the zipper teeth, minimizing gear scuffing

Latex shoulder paddings can better distribute the weight of the bag throughout your shoulders

An optional Ryker Grab Handle is available for hand holding the bag (CLICK HERE)

A 360° anti-shock Velcro interior not only protects your gear, but also able shock-absorbent dividers to be fitted between your gear

You can order velcro-based add-on pockets (Interior Modules) to further organize your bag interior ( CLICK HERE to see optional combo menu )
Dimensions
Exterior
28 x 15 x 15 cm
Main Compartment
26 x 9.5 x 14.5 cm
Able to fit 2 Leica M Bodies + 2 Lenses
Front Zipper Pocket
24 x 3 x 12 cm
Able to fit wallets, keys, passports, boarding passes, etc.
Zipperless Front Pocket
24 x 12 cm
Able to fit a FIELD NOTES ® memo
Weight
± 1.2 kg
Materials
Classic "Pebble Grain" Vegetable Tanned Cowhide. (Click here for more details)

2-Tone Brown Leather with Subtle Surface Sheen

Reinforced Bonding Nylon 66 Stitching

Medical Grade Durable Micro Fiber Fabric, Velcro Compatible, No torn frizzy surfaces like common Velcro loop fabrics

Velveteen Lining

Distressed & High Integrity Zink Alloy & Brass Metal Accessories

High Density EVA Shock Absorbent Foam Padding (Bag & Dividers)

Latex padding (for shoulder pad)

YKK METALUXE ® Fin type zippers, lightweight, smooth operation, with metallic shin
Package Include
main bag x1

detachable shoulder strap (with shoulder pad) x1

small divider x3

cotton dustproof bag x1

NOTE: grab handle strap is NOT included, CLICK HERE to order from the "OPTIONAL COMBO" menu
Q & A
Q: What is the warrenty period for Wotancraft creations?
A: Wotancraft creations have a 3 year warrenty periord. (CLICK HERE for further details)
Q: Where can I find more images of the Ryker?
Q: Is the main compartment able to fit A4 sized documents?
A: No, it can only fit A5 sized documents.
Q: Is this bag able to fit an iPad?
A: The main compartment can fit an iPad mini (click here for iPad dimensions), but there aren't any specified padding for it, please place with caution.
Q: Is this bag able to fit other cameras?
A: Yes it can, as long as the dimensions fit within the main compartment (e.g. 1 SONY A7 Body + 1 Lens).
Q: Other than the SONY A7, what other cameras can it fit?
A: Canon EOS RP、FujiFilm X-T3 etc.(Take note: FujiFilm GFX 50R、Leica SL or anything larger can't be fitted in).
Q: Can this bag be hand carried?
A: The bag does not include a grab handle, but could be purchased as an add-on (Please click here).
Q: Can this bag be fitted on a luggage handle?
A: The RYKER S SIZE does not have a luggage handle sleeve design. However, a "LEATHER GRAB HANDLE (for RYKER S)" can be purchased so that the bag can be fitted on to a luggage handle (please click here).
Q: Does the front zipper and zipperless pockets have Velcro mechanism?
A: No, they don't. Only the main compartment has durable microfiber Velcro. Other pockets use smooth velveteen lining.
Q: Is the leather waterproof?
A: No, but it is water repellent for a short while. When water is collected on the leather surface, the water will eventually seep through. Just in case the bag gets wet, please take reference from the next Q & A question "Leather Maintenance".
Q: How to maintain the leather and things to beware of?