Carryology 2018 Best
Camera Messenger Bag
of the Year
A true
Leica bag
Why do we love the Leica M camera?

Rangefinder focus system, the art of manual focusing... these terms have been associated with Leica camera for over 100 years, coupled with the German scrutiny for optical mechanics, achieving legendary status among photographers worldwide.
Back in 2010 when WOTANCRAFT made our very first RYKER camera bag, our thoughts were to create something that is a perfect match to our Leica M6 camera.

Our intention is pure and simple:

"A Leica bag with a Leica soul."
Over these years, WOTANCRAFT continues to improve our craftsmanship standard as well as our taste for material selection, but our more recent upgrade of the RYKER bag will still look like the RYKER you are all familiar with.

Like the Leica M10 to the Leica bloodline, the latest RYKER carrys on our heritage of excellence, with a more sophisticated simplicity that shows how much WOTANCRAFT has evolved.

Flexible
dividers
The interior is fully lined with 360 degrees of Velcro compatible "medical grade durable microfiber", with padded dividers that can be shifted to adjust compartment sizes.

we've selected "short hook" injection molded Velcro, as opposed to traditional "long hook" Velcro, to minimize tearing.

This means when you apply & tear velcro pads, WOTANCRAFT bag lining is less likely to develop frizzy surface, therefore the lining can remain cohesive for 10~20 years to come.

"Luxury goods"
craftsmanship
"Luxury goods" is a statement of excellence to WOTANCRAFT, meaning that we care about the small details that may seem indifferent to common folks.

When creating the RYKER, over 90% of the work needs to be processed by hand and traditional tools. These time-consuming details are usually the first to be discarded in a mass-production factory workflow, but they are exactly the details that small leathercraft workshops like WOTANCRAFT wish to preserve.
RYKER bag adapts the complicated "hidden binding" and "hemming" techniques to put the bag together. These are techniques used by luxury leather bag brands, revealing no "binding tapes" at the outside, creating a slick silhouette to match the aesthetics of Leica M camera.

Leather materials has tenacity and elasticity, so it is hard to align stitches when performing binding and hemming treatments. It takes a master artisan massive time and scrutiny to make sure that the stitching runs flush.
When the WOTANCRAFT crew attended 2018 Photokina expo, many people are intrigued by the look our RYKER's new zippers, say they've "never saw zippers as beautiful as these".

2018 version RYKER uses YKK METALUXE ® Fin type zippers, 50% lighter than the previous bronze zippers, with smoother slider operation and a mirror-like gloss.
The new RYKER uses 2 types of lining materials:

1. soft hand feel velveteen fabric, made of composite materials that has stronger color retention than regular cotton velveteen.

2. Velcro-compatible "Medical grade durable microfiber" fabric.

These 2 types of fabrics have a tone-on-tone red motif, honoring the Leica bloodline.
There are a lot more small details in the RYKER, such as multi-layered leather edge oil treatment to avoid adge oil peeling), outward flipping zipper binder to minimize zippers contacting the gear, inner binder tape ending in leather tab covers...

WOTANCRAFT RYKER exceeds regular camera bag production standard, proudly on par with true luxury handmade leather bag brands.
With over 10 years of watch strap making experience, WOTANCRAFT knows that "vegetable tanned + full grain" leather makes the best durable material worthy of WOTANCRAFT bags.

RYKER uses 2 types of leather: skin smooth pebble grained cowhide, and 2-tone brown leather with subtle surface sheen.

WOTANCRAFT only orders thickest "full-grain" leather from tanneries worldwide, preserving the top layers with the most sturdy fiber structure, then trimming the leather from bottom up subject to the usage at different areas, ensuring all leather pieces have the right tenacity to sustain use and abuse.

Users will all agree that the leather on WOTANCRAFT bag will gradually develop beautiful "crease patina", and becuase the leather preserves the toughest layer of fiber, it will not "wrinkle and shrivel".

Optional
accessories
"Interior Module pocket accessories"

The interior is lined with Velcro-compatible "medical grade durable microfiber", which doesn't develop torn frizzy surfaces like common Velcro loop fabrics.

You can apply Velcro based "Interior Module" pocket accessories, to create your personalized interior assortment.
"EVA padded pillow divider"

If you want to make your Leica M camera stand upright against the sides without having to use the larger dividers, you can order the pillow divider, curve it and mount it between the right angled negative space of the camera and lens.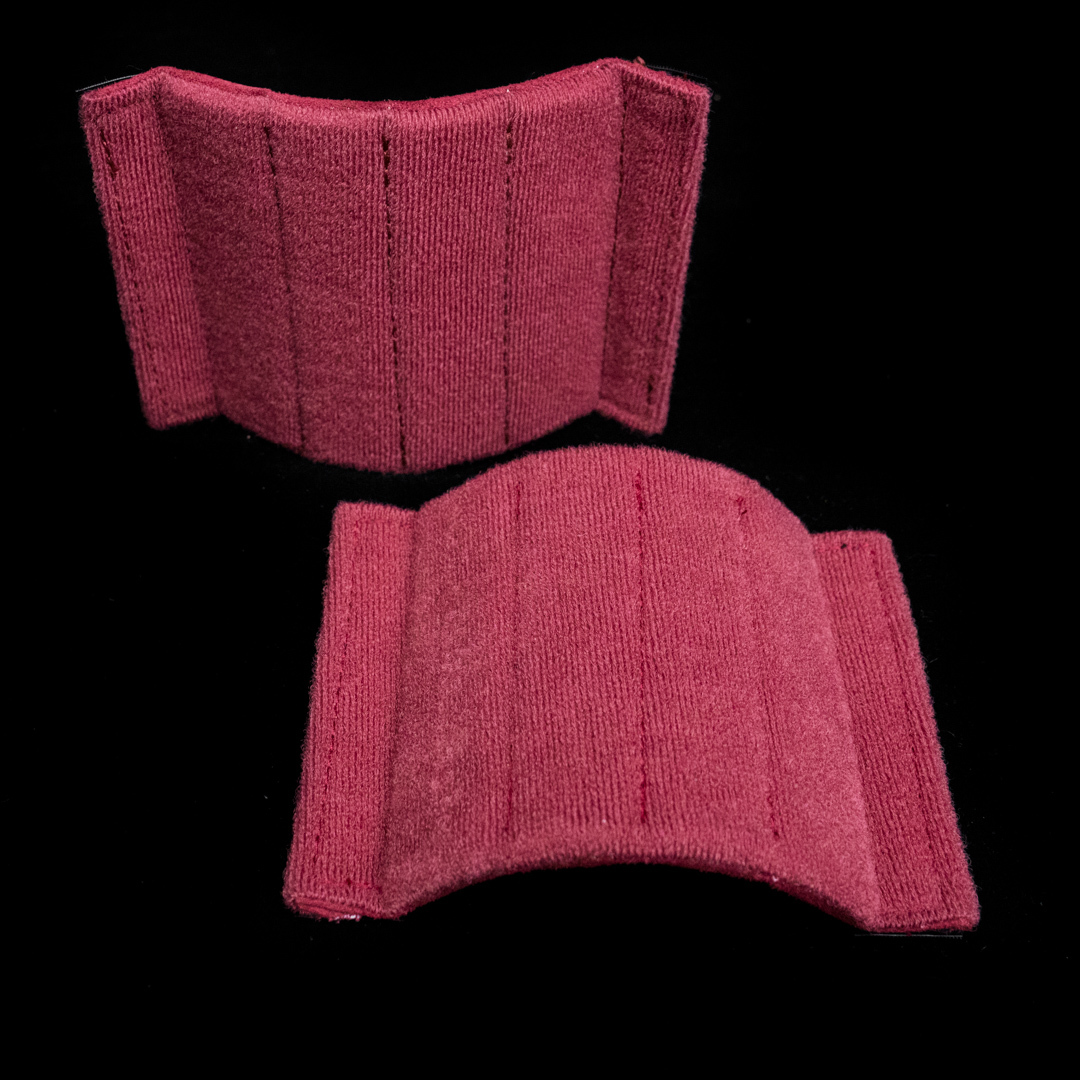 Fits Leica M camera x1 + lens x1

Velcro compatible microfiber lining, freely adjust interior compartments

All-around EVA foam padding

Magnetic outer flap closure ①

Zippered inner flap ②

2 layers of front pocket ③

Detachable shoulder strap with no hardware buckles ④

Back pocket ⑤


Materials:

Vegetable tanned pebble grain cowhide

Vegetable tanned 2-tone cowhide

Ultra-strength bonded Nylon 6,6 thread

Medical-grade microfiber, Velcro compatible

Composite material velveteen

high-strength zinc alloy & brass hardware

YKK METALUXE ® Fin type zippers

High-density EVA foam padding

Latex foam padding
Interior space: 12 x 7 x 16 cm

Front pockets: 12 x 13.5 cm

Back pocket: 11.5 x 13 cm

Weight: ± 0.4 kg


Product include:

main bag x1

detachable shoulder strap (NO shoulder pad) x1

small divider x1

cotton dustproof bag x1