"HORWEEN Leather Strap Series" are demonstrated by Panerai watches, Please scroll to "SELECT STYLE" and choose your suitable size. You can also click on "WRITE TO US" for specific customizations.
Here's how to choose your best fit from the SELECT STYLE menu:
Wrist Circumference:
1. Prepare a measuring tape with unit in centimeters (cm). If once is not available, you can measure with any chord item, then compare against a straight ruler.
2. Wrap the measuring tape against your wrist where you normally wear your watch.
3. Adjust the tightness of the measuring tape wrap, to obtain a suitable wrist circumference. (size shown in example is 18cm)
Then choose the lug width of your Panerai 26mm / 24mm. Please take reference from the image below:
The first two numbers (eg. 24-24) tells you the strap width, at watch case end (24mm) and buckle end (24mm). Measure the current strap width of your watch to determine the right fit.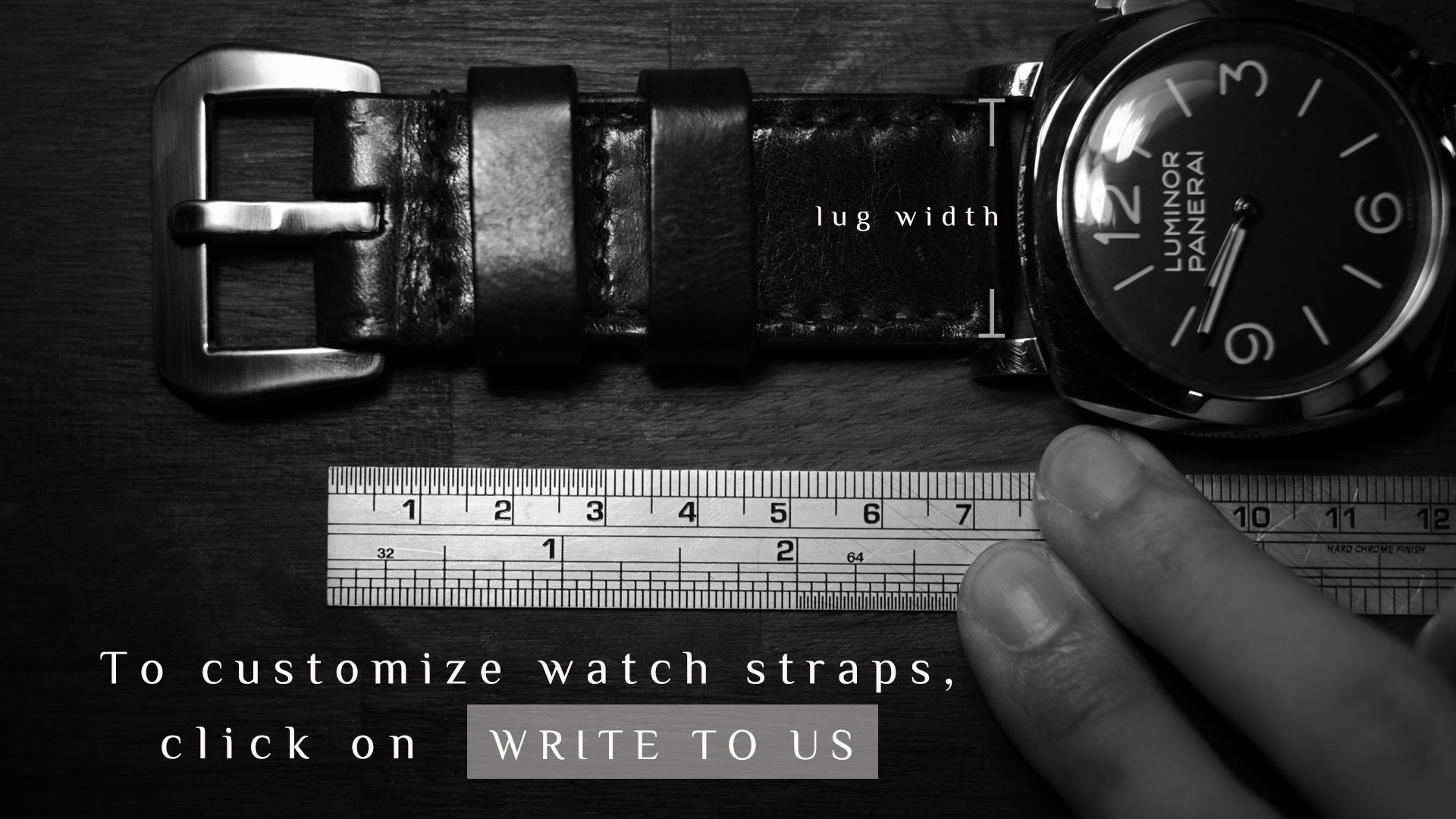 If you can't find the suitable sizes for your strap, please click "WRITE TO US" and let us know your watch model and needs.
Package includes:
WOTANCRAFT leather watch strap, sealed x1
black soft fiber strap holder x1